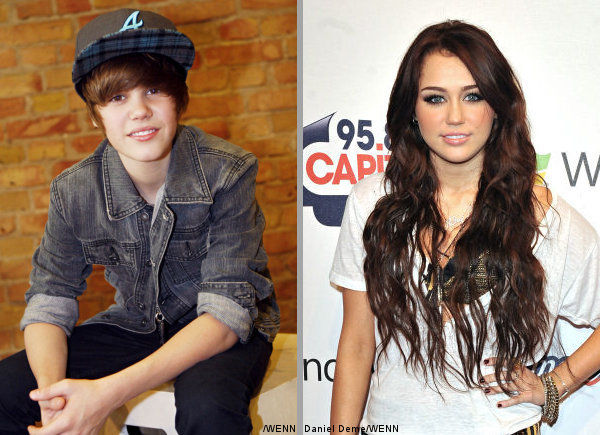 Miley Cyrus' film "Hannah Montana/Miley Cyrus: Best of Both Worlds Concert Tour" is currently getting beat out by Justin Bieber's "Never Say Never" when comparing the weekly earnings.
Justin Bieber's biopic film "Never Say Never" reportedly took in around $13.6 million in its second week compared to Miley Cyrus' second week earnings of $10.3 million, although Miley's film was released three years prior to Bieber's.
Justin's film is expected to keep raking in the money, and is rumored to be releasing a special "Director's Cut" in the near future, meaning that millions of fans will have to hit up the theaters yet again to see the news scenes.
Justin Bieber is seemingly on top of the world right now, and it doesn't look like Miley Cyrus or any other celebrity is going to stop him. Music, movies, tv, books, he's doing it all, and doing it well.
Miley Cyrus Presented With Global Action Award
Miley Cyrus was honored with the Global Action Youth Leadership Award. The event, which was held at the Beverly Hilton hotel in LA, was the first annual celebration for the honor.
Miley Cyrus received the award for her work in various youth and teen organizations. The award was presented to Miley by fellow former Disney star Hilary Duff, whom Cyrus told the crowd "inspired her."
The Global Action Youth Leadership Award is an award created to honor "innovative, effective and measurable solutions to global challenges and to collaborative corporate citizenry projects and campaigns that set standards and serve as catalysts for action."