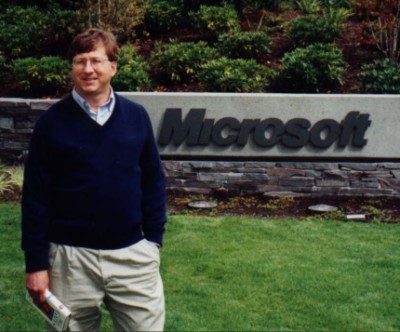 Microsoft Corp co-founder Bill Gates, in a hearing Wednesday before members of Congress, pledged for more flexibility in employing foreign specialists. Currently, our country has an annual quota of 65,000 temporary H-1B visas for skilled workers and 20,000 for foreign students.
"It makes no sense to educate people in our universities, often subsidized by U.S. taxpayers, and then insist they return home," Gates told the House of Representatives Science and Technology Committee during a two-hour hearing, CNET reports. Instead, H-1B visas and green cards should be issued for those who are found useful to the United States economy.
Gates said that there are not enough scientists and computer specialists in the United States to fill demand. Microsoft employs 7 percent of its workforce through H-1B visas and for other high-tech companies the percentage is much higher. Microsoft plans a software-development center in Vancouver, B.C., whose role is also to help the Redmond company "recruit and retain highly skilled people affected by immigration issues in the U.S.," Gates said.
He also pushed for increasing investments in federal research programs and focusing on ways to improve the educational system, particularly in the math and science fields, where the U.S. is apparently trailing other countries.
The former Microsoft chairman has also said before a Northern Virginia technology group that the government needs to free up more of the spectrum previously used by analog television broadcasts for wireless communications. "We're hopeful that that will be made available so that Wi-Fi can explode in terms of its usage, even out into some of these less dense areas (of the United States) where distance has been a big problem for Wi-Fi," Gates said, quoted by Reuters.